The HiSET exam provides important advantages that give you the best chance to succeed on test day.
More flexible.
The HiSET exam can be taken in multiple formats and multiple languages, and it provides a number of accommodations for test takers with disabilities and health-related needs. See Requirements by State or Jurisdiction for available formats at your local test center.
More accessible.
You'll have more test center options, so you can choose the one that's most convenient for you.
More affordable.
The HiSET exam is the least expensive high school equivalency test on the market.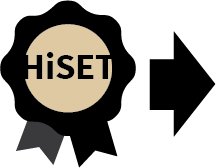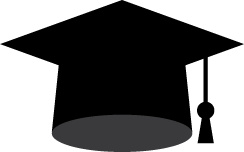 Once you pass the HiSET exam, you'll have the valuable state-issued credential you need to advance your career or continue your education.
For more information, visit HERE
All tests are given in the Alec Quequesah Building, in the Department of Academic Success computer lab, room 107.
The Salish Kootenai College HSE Program offers computer-based testing.
If you want study information, please contact Brian Dumontier at brian_dumontier@skc.edu or call (406) 275-4793.
You must be registered with HiSET Chief Examiner prior to testing day.
The HiSET testing dates are listed below this section.
*Seats are restricted to 6 per test session so please sign up early!
Any questions or concerns can be directed to:
Kimberly Barber
HiSET Chief Examiner
Department of Academic Success
(406) 275-4868
kimberly_barber@skc.edu
YOU MUST BE REGISTERED PRIOR TO THE DAY OF TESTING.
The total cost for a full battery of tests is $53.75 or $10.75 per subject area plus fees.
Please visit https://hiset.org/cbt-resources/  for the following information:
Registration, Pay for your test, Schedule a test, Buy testing study material, Study online, Check your test scores.
SKC offers the HiSet test on these dates (all Saturdays, except as noted):
August 11, 2023 (Friday)
September 9 and 16, 2023
Ocotber 7 and 21, 2023
November 4 and 17, 2023
December 2 and 16, 2023
Time slots are open from 9:00 am to 5:00 pm.  Please register and schedule your times on the ETS website.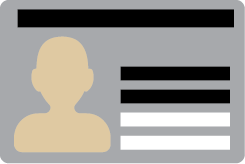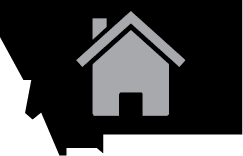 Proof of Montana Residency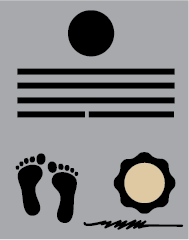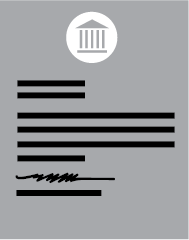 Letter from last school (if under 18)
Salish Kootenai College's Department of Academic Success offers HiSET Prep at no cost to students. The HiSET® exam is the only test Montana uses to measure high school equivalency skills in Language Arts: Reading/Writing, Mathematics, Science, and Social Studies.
We encourage students to explore our Prep program and the variety of free resources to help familiarize them with both the exam questions and the computer-delivered testing experience. Our resources includes the online HiSET®Academy, the only home study course 100% approved by the HiSET Exam. Our HiSET practice tests will help ensure passing the exam the first time. Study can be done onsite with scheduled sessions and/or on mobile devises anytime a student has a few extra minutes on their own time. Prepaid test vouchers are also available to those HiSET Prep participants who qualify.
After they have passed the HiSET exam, the Montana Office of Public Instruction will issue high school equivalency credentials confirming that their skills and knowledge are on the same level as a traditional high school graduate.
HiSET Academy® is an online, mobile-friendly course that teaches students exactly what they need to know to pass their HiSET® Exam. Using built-in practice tests, the adaptive learning system creates a personalized learning plan for each student, bypassing skills they have already mastered. With over 3,500 interactive activities and lessons, this course will fully prepare students in each HiSET® Exam subject area: Math, Language Arts, Social Studies, and Science. Along the way, educators can track progress, customize learning plans, and determine exactly when students are ready to take their HiSET® Exam!
Register at skc.coursestorm.com. You will receive a welcome email from the Department of Academic Success with further instructions.
You will be set up with a HiSET Academy account to focus on the subjects in which you need the most practice.
Fulfill a minimum 24 hours of HiSET Academy and/or in-person prep time at SKC's Department of Academic Success, and you will receive a prepaid test voucher if adequate progress has been determined.
Make appointments at the Department of Academic Success to gain some test-taking tips and in-house practice time.
After passing the exams, you will receive a congratulatory Certificate of Completion.
You will receive in the mail a congratulatory letter, transcripts, and a certificate from ETS when you pass all five subjects and the essay.